Regular price
$19.97
/
Benefits:
Eliminates tough pet odors rather than just masking

Safely derived from the oil found in orange peels

Works directly on furniture, turf, wood floors, and more

Has 2x more odor fighting power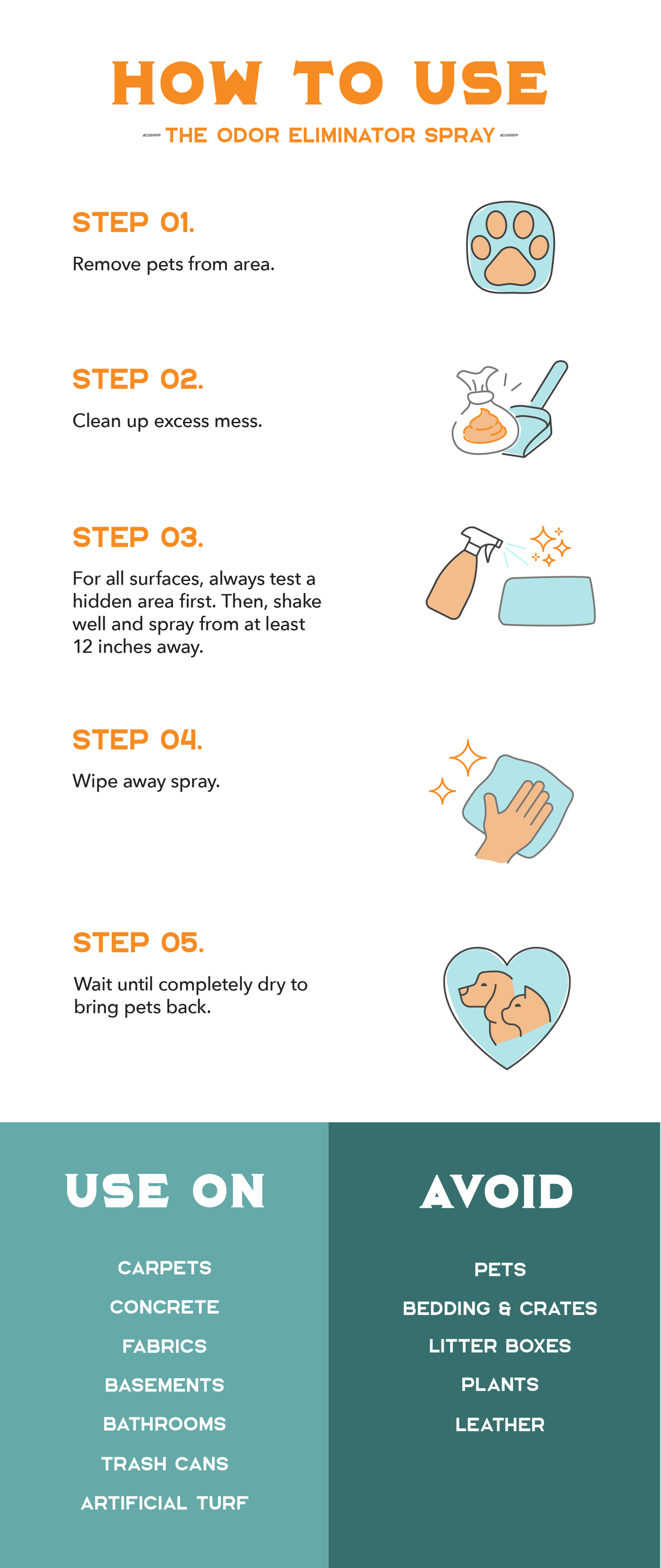 Pets are the most adorable, but they can also leave some nasty odors behind. Angry Orange doesn't just mask the bad smells away, it completely neutralizes them, thanks to the powerful ingredients that attack and eliminate airborne, fabric & hard surface odors. It's made with orange oil, a natural cleaner.

You can spray in the air or on surfaces with confidence, but a little goes a long way. Simply mist anywhere pet odor is a problem. Angry Orange freshens and eliminates all at the same time. All that's left behind is a fresh, citrusy scent that will envelop your senses!

For deeper/set in stains, pair this product with the Angry Orange enzyme cleaner. This product is best used in a spray bottle. It is not for use in a steam cleaner.

Check out our full lineup of odor eliminators and more!
Does Angry Orange only eliminate bad smells or does it works on stains too?
The Odor Eliminator line is designed to tackle on bad smells exclusively, while the Scented Enzyme Stain Cleaner eliminates stains.
On what surfaces can Angry Orange be used?
Our product can be used on carpets, tiles, wood floors, litter boxes, garbage cans, pillows, mattress, car interiors etc.
Is this safe to use around kids or pets?
Angry Orange is made with orange, a natural cleaner, and doesn't use chemical scents. You can spray it in the air or on surfaces and wait for it to dry, but this product is not created for use directly on pets.
What are the ingredients used in Angry Orange?
Angry Orange is a cold press custom formula derived from the oil found in orange peels. It is biodegradable and made with orange, a natural cleaner.